Juniper Router SRX300 with 8GE (w 2x SFP), 4G RAM, 8G Flash and Junos Software Base (firewall, NAT, IPSec, routing, MPLS and switching). RMK not included.
SRX300: dùng cho các chi nhánh nhỏ hoặc văn phòng bán lẻ để bảo mật kết nối, định tuyến, chuyển mạch và kết nối mạng WAN. SRX300 hỗ trợ tường lửa lên tới 1 Gbps và VPN IPsec 300 Mbps trong một nền tảng bảo mật và kết nối mạng duy nhất, hiệu quả về chi phí.
Hướng dẫn config SRX300 https://vnexperts.vn/tong-hop-cau-hinh-co-ban-juniper-srx-va-cach-khac-phuc-su-co.html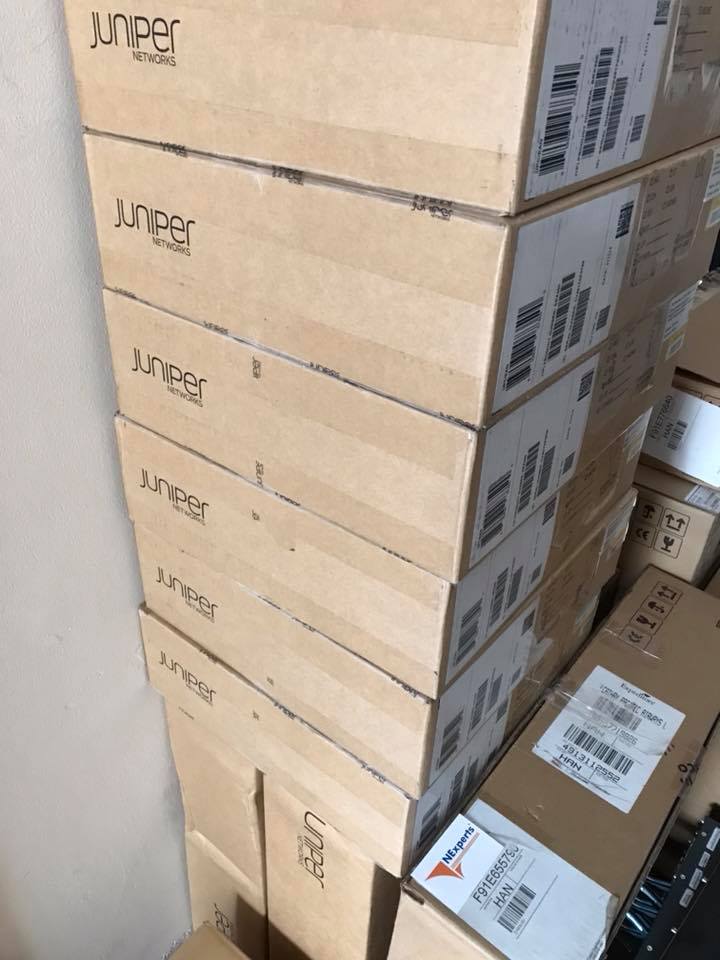 ---
Vì sao nên chọn chúng tôi ?
Hàng chính hãng bảo hành 1-5 năm.
Hỗ trợ Miễn phí trọn đời sản phẩm.
Giao hàng nhanh trên Toàn quốc.
Cho mượn hàng tương đương chạy tạm nếu cần chờ đặt hàng hoặc đổi hàng bảo hành.