Thiết bị cân bằng tải máy chủ KEMP
Since 2000, with over 15,000 worldwide clients and offices in America, Europe, Asia and South America, KEMP Technologies has been a leader in driving the price/performance value proposition for load balancers and application delivery controllers to levels that our customers can afford. Our products' versatile and powerful architecture provide the highest value, while enabling our customers to optimize their businesses that rely on Internet-based infrastructure to conduct business with their customers, employees and partners.
KEMP Technologies LoadMaster line of Load Balancers integrates powerful, stable, full-featured load balancers with layer-7 content switching, SSL acceleration and security. KEMP has created an ideal family of products for customers looking for the best price/performance value proposition in high availability application delivery.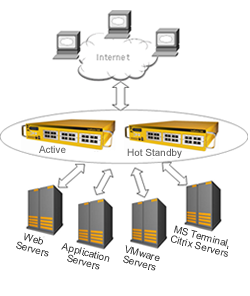 All KEMP Load Balancers include the following key features