Cân bằng tải máy chủ KEMP LoadMaster
Kemp Technologies
LoadMaster is the leading load balancer available on the market today. Affordable load balancers available as both virtual load balancers and hardware load balancers
Kemp Load Balancers feature:
Layer 4 and Layer 7 Load Balancing and Cookie Persistence
SSL Offload/SSL Acceleration
Application Acceleration: HTTP Caching, Compression & IPS Security
Full HTTP/2 support
WAF - Web Application Firewall
Global Server Load Balancing
Edge Security Pack
Application Health Checking
Adaptive (Server Resource) Load Balancing
Content Switching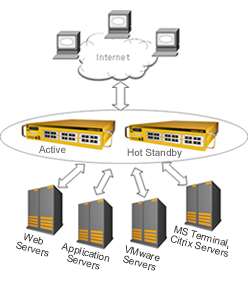 ---
Vì sao nên chọn chúng tôi ?
Hàng chính hãng bảo hành 1-5 năm.
Hỗ trợ kỹ thuật Miễn phí.
Giao hàng nhanh trên Toàn quốc.
Cho mượn hàng tương đương chạy tạm nếu cần chờ đặt hàng hoặc đổi hàng bảo hành.