Manufacturer Part Number: P9D94A
Spare Part Number: 853011-001
Manufacturer: Hewlett Packard Enterprise
Product Description: A HP Store Fabric SN1100Q Dual Port, 16 Gigabit, PCI-Express 3.0 Fibre Channel host bus adapter. The SN1100Q host bus adapters are backwards compatible with 8 and 4 gigabit networks. This host bus adapter as Auto-Negotiation which allows devices to perform automatic configurations to match speed for multi-speed devices.
Ports: 2 x 16 Gigabyte Fibre Channel Ports
Cabling Type: Fiber Optic
Data Link Protocol: 4GB Fibre Channel (Short Wave), 8GB Fibre Channel (SW)
Data Transfer Rate: About 14.025GB per second
Transceiver Interface: 2 x 16GB Fibre Channel (Short Wave) LC-Multi Mode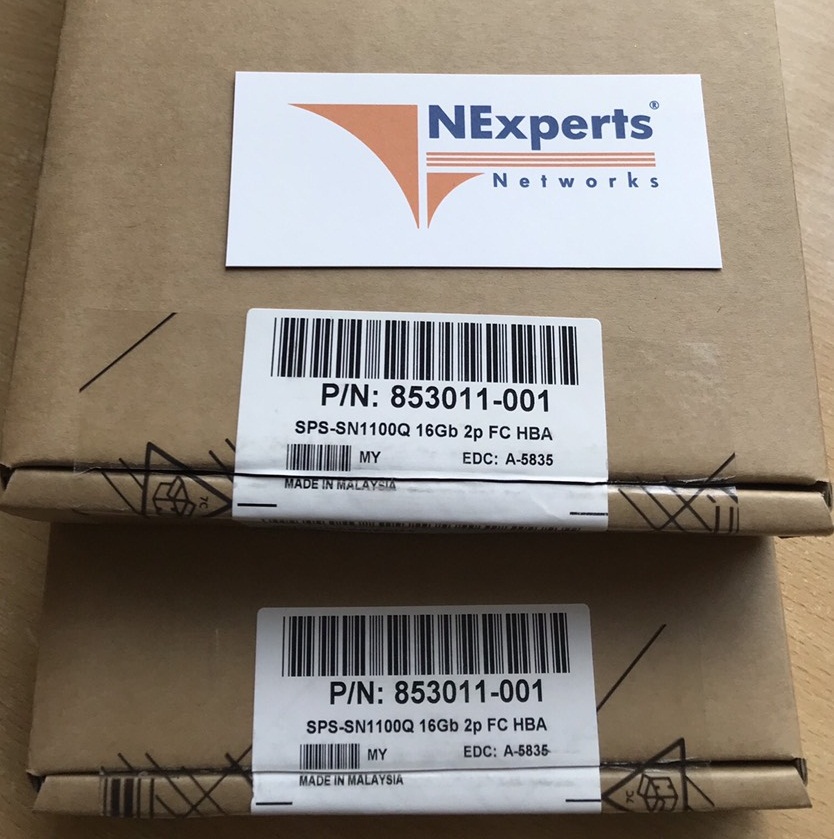 ---
Vì sao nên chọn chúng tôi ?
Hàng chính hãng bảo hành 1-5 năm.
Hỗ trợ kỹ thuật Miễn phí.
Giao hàng nhanh trên Toàn quốc.
Cho mượn hàng tương đương chạy tạm nếu cần chờ đặt hàng hoặc đổi hàng bảo hành.