1 port Multi-flex Trunk Voice/Clear-channel Data T1/E1 Module
The Cisco® Fourth-Generation 1-, 2-, 4-, and 8-Port T1/E1 Multiflex Trunk Voice and WAN Network Interface Modules (NIMs) support data and voice applications on the Cisco 4000 Integrated Services Routers. These cards combine WAN-interface-card (WIC), voice-interface-card (VIC), ISDN Primary Rate Interface (PRI), dial-access integration, and channelized-data (CE1T1) functions to provide superior flexibility, versatility, and investment protection through their many uses. Customers who choose to integrate data and voice in multiple steps preserve their investment in a T1/E1 WAN interface.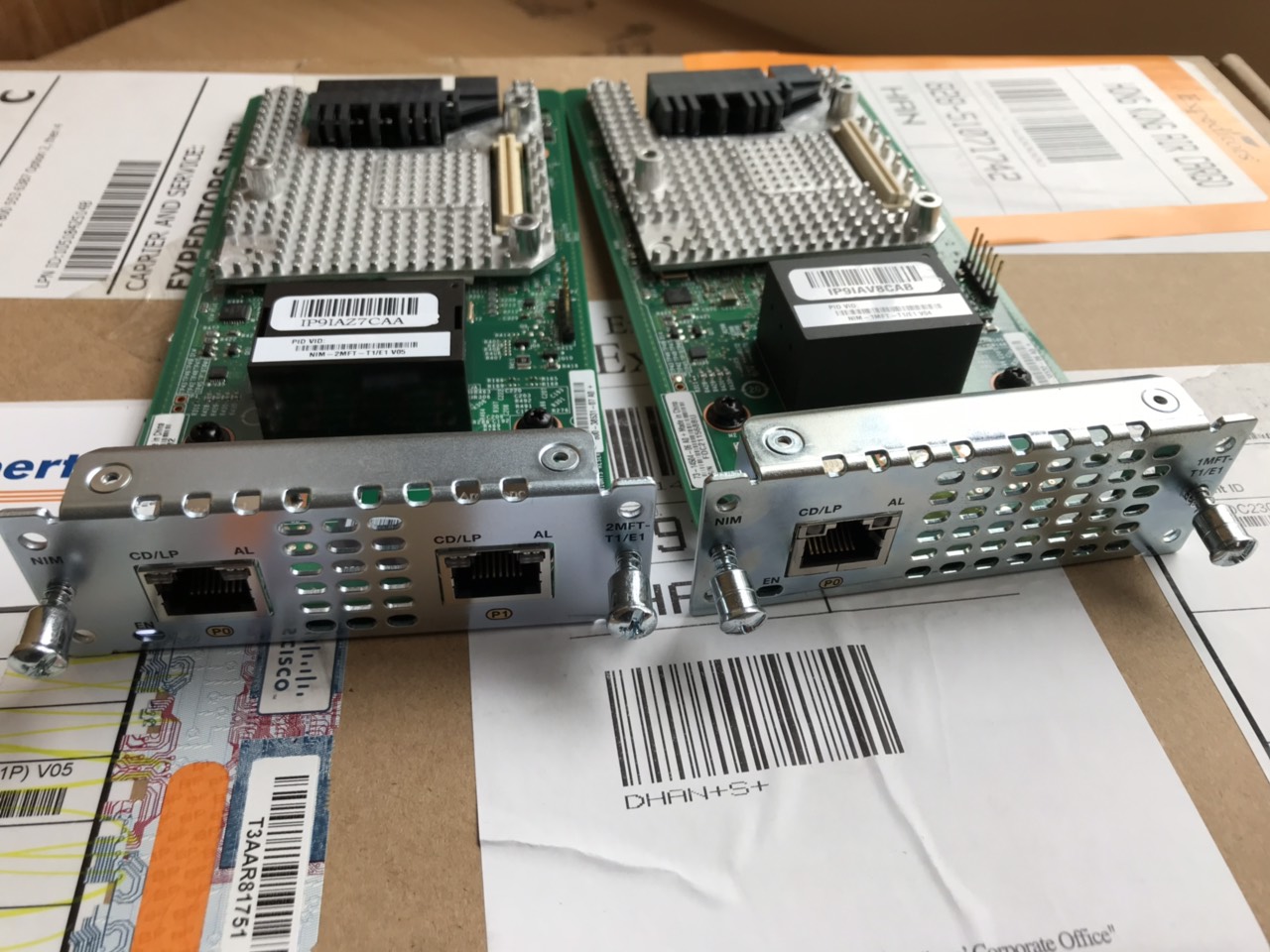 ---
Vì sao nên chọn chúng tôi ?
Hàng chính hãng bảo hành 1-5 năm.
Hỗ trợ Miễn phí trọn đời sản phẩm.
Giao hàng nhanh trên Toàn quốc.
Cho mượn hàng tương đương chạy tạm nếu cần chờ đặt hàng hoặc đổi hàng bảo hành.