QSFP+ to QSFP+ TWINAX 40Gbase-CR4, 100% Cisco compatible.
Form Factor: QSFP+ TWINAX CABLE
Assembly: Passive Direct Attach Cable (DAC)
Connector A: QSFP+
Connector B: QSFP+
Length: 1 meter (3.3 feet)
Wavelength: Copper
Data Rate: 40Gbase-CR4
Temperature Range: Commercial 0°C to 70°C
Hot Swappable: Yes
Test results with Cisco Nexus N3K-C3064PQ-10GX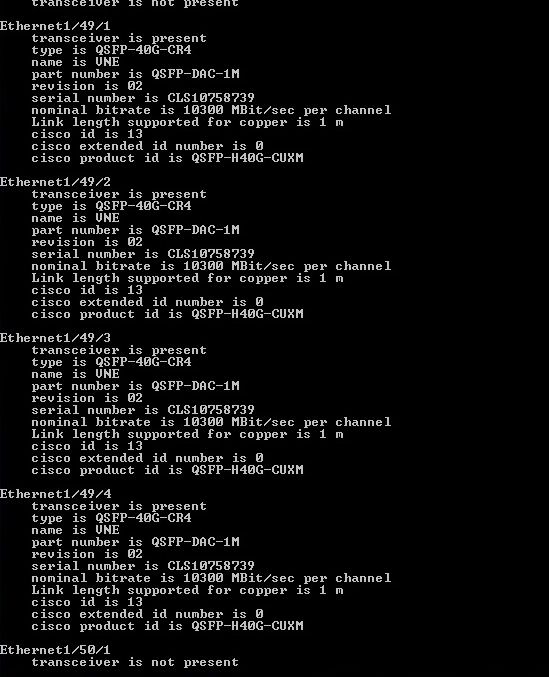 ---
Vì sao nên chọn chúng tôi ?
Hàng chính hãng bảo hành 1-5 năm.
Hỗ trợ Miễn phí trọn đời sản phẩm.
Giao hàng nhanh trên Toàn quốc.
Cho mượn hàng tương đương chạy tạm nếu cần chờ đặt hàng hoặc đổi hàng bảo hành.