The ASMi-52L SHDSL Ethernet modem transmits serial, Ethernet or E1 data streams on an SHDSL link at various data rates over a range up to 10 km (6.2 miles). Using TC-PAM technology for extending transmission range, the ASMi-52L SHDSL Ethernet modem enables carriers to cost-effectively reach more users with copper lines at higher data rates over larger distances in the Last Mile.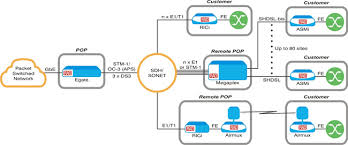 The attractively priced ASMi-52L SHDSL Ethernet modem is optimized for applications that require only a single V.35, X.21, E1 or Ethernet user port but also features a version with a built-in 10/100BaseT switch with up to four Ethernet ports and transparent VLAN support. Typical applications include cost-effective extension of Ethernet, E1 and serial data for municipalities, utilities, corporate connectivity, and cellular backhaul.
Data rates between 64 kbps and 4608 kbps.
Interfaces: X.21, V.35, E1, or 10/100BaseT with option for four ports and integrated LAN switch
Complies with ITU-T G.991.2 and ETSI 101524 standards for SHDSL
Operates at multiple data rates between 64 kbps and 4608 kbps enabling single-platform system upgrades
Operates opposite RAD's LRS-24, DXC, and Megaplex modules as well as third-party equipment
Managed by SNMP, Telnet or ASCII terminal
Available as a chassis card, 1U half 19" enclosure, or rail mount
---
Vì sao nên chọn chúng tôi ?
Hàng chính hãng bảo hành 1-5 năm.
Hỗ trợ kỹ thuật Miễn phí.
Giao hàng nhanh trên Toàn quốc.
Cho mượn hàng tương đương chạy tạm nếu cần chờ đặt hàng hoặc đổi hàng bảo hành.